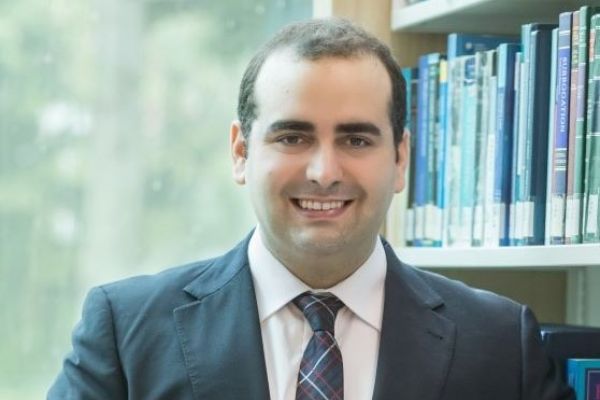 Yong Pung How School of Law
Aurelio GURREA MARTINEZ
Full-time Faculty
Assistant Professor of Law
JSM, Stanford University
MSc in Law and Finance, University of Oxford
PhD in Law, CEU San Pablo University
Bachelor of Laws, University of Granada
Bachelor of Business Administration, University of Granada
Academic Positions Held
Current Appointment:
Assistant Professor of Law, Singapore Management University, August 2018- Present
Head, Singapore Global Restructuring Initiative, SMU Centre for Commercial Law in Asia, May 2020-present
Previous Appointment:
Fellow, Harvard Law School Program on International Financial Systems and Program on Corporate Governance, September 2016-July 2018.
Visiting Researcher, Columbia Law School, January 2014-March 2015.
Advisor, Ministry of Justice, Government of Spain, June 2015-May 2018.
Visiting Researcher, Max Planck Institute for Comparative and International Private Law, Hamburg, Germany, March-June 2015.
Lecturer in Comparative Corporate Law, University of Los Andes, Summer School, 2015-2019.
Lecturer in Business Law, CEU San Pablo University, Madrid, Spain, September 2010-September 2014.
Partner, Corporate, Finance & Restructuring Department, Dictum Abogados, September 2010-July 2018.
Auditor, Audifaith Europe, July 2008-September 2010
Other Positions
Member, American Bankruptcy Institute, 2021-present
Member, Academic Steering Committee, INSOL International, 2020-present
Head, Research Group on Fintech, SMU Centre for AI and Data Governance, 2018-present
Member, International Insolvency Institute NextGen Group, 2017-present
Director, Ibero-American Institute for Law and Finance, 2015-present
Member, American Law and Economics Association, 2014-present
Academic Member, European Corporate Governance Institute, 2013-present
Member, Spanish Bar Association, 2009-present
Member, Spanish Registry of Qualified Auditors, 2009-present
Honours & Awards
American Bankruptcy Institute's 40 under 40 Award, 2021
Master of Laws Teaching Award, SMU Yong Pung How School of Law, 2021
Research grant for project on the use of litigation funding in insolvency proceedings, INSOL International and University of South Australia, 2021
Lee Kong Chian Fellowship, Singapore Management University, 2021
Research Grant, Ministry of Law, 2020
Dean's Teaching Excellence Award, SMU School of Law, 2019
Silver Medal in International Insolvency Studies, International Insolvency Institute, 2017
Rising Star of Corporate Governance Award, Millstein Center for Global Markets and Corporate Ownership, Columbia University, 2016
Cruz de San Raimundo de Peñafort (Medal of honor granted by the Spanish Ministry of Justice for contributions to the development of law in Spain), 2016
Talentia Fellowship to pursue studies at the University of Oxford, Andalusian Government, 2013
FPU Fellowship for Young Researchers, Spanish Ministry of Education and Science, 2010-2014
Courses Taught in SMU
Comparative Corporate Governance
International and Comparative Insolvency Law
Securities and Financial Regulation
Company Law
Research Areas / Areas of Specialisation
Corporate insolvency law
Business restructuring
Corporate governance
Capital markets and financial regulation
Law and finance
Fintech
Selected Publications
Aurelio Gurrea-Martinez, 'Towards an Optimal Model of Directors' Duties in the Zone of Insolvency: An Economic and Comparative Approach', Journal of Corporate Law Studies (Forthcoming, 2021).
Aurelio Gurrea-Martinez, 'Implementing an Insolvency Framework for Micro and Small Firms' (2021) 30 International Insolvency Review, pp. 46-66.
Aurelio Gurrea-Martínez, 'Theory, Evidence, and Policy on Dual-Class Shares: A Country-Specific Response to a Global Debate' (2021) 22 European Business Organization Law Review, pp. 475-515.
Aurelio Gurrea-Martínez, 'The Future of Reorganization Procedures in the Era of Pre-Insolvency Law' (2020) 21(4) European Business Organization Law Review, pp. 829-854.
Aurelio Gurrea-Martínez, 'Towards a Credible System of Independent Directors in Controlled Firms' (2020) 35 (1) Australian Journal of Corporate Law, pp. 31-55.
Aurelio Gurrea-Martínez, 'Insolvency Law in Times of COVID-19' (2020) 41 (7) The Company Lawyer, pp. 191-198.
Aurelio Gurrea-Martinez (with Martin Gelter), 'Addressing the Auditor Independence Puzzle: Regulatory Models and Proposal for Reform' (2020) 53 (3) Vanderbilt Journal of Transnational Law, pp. 787-827.
Aurelio Gurrea-Martínez (with Nydia Remolina), 'The Law and Finance of Initial Coin Offerings', in Chris Brummer (ed.), Cryptoassets: Legal, Regulatory and Monetary Perspectives, Oxford University Press, pp. 117-156 (2019).
Aurelio Gurrea-Martínez, 'The Avoidance of Pre-Bankruptcy Transactions: An Economic and Comparative Approach' (2018) 93(3) Chicago-Kent Law Review, pp. 711-650.
Aurelio Gurrea-Martínez, 'Re-examining the law and economics of the business judgment rule' (2018) 18(2) Journal of Corporate Law Studies, pp. 417-438.
For additional publications, please see SSRN and curriculum vitae.

Selected Blog Posts
Press and Selected Cited Work
Research Areas and Areas of Expertise